Call for submissions:
Only some days left before deadline - Please have a look at their call: CALL FOR SUBMISSIONS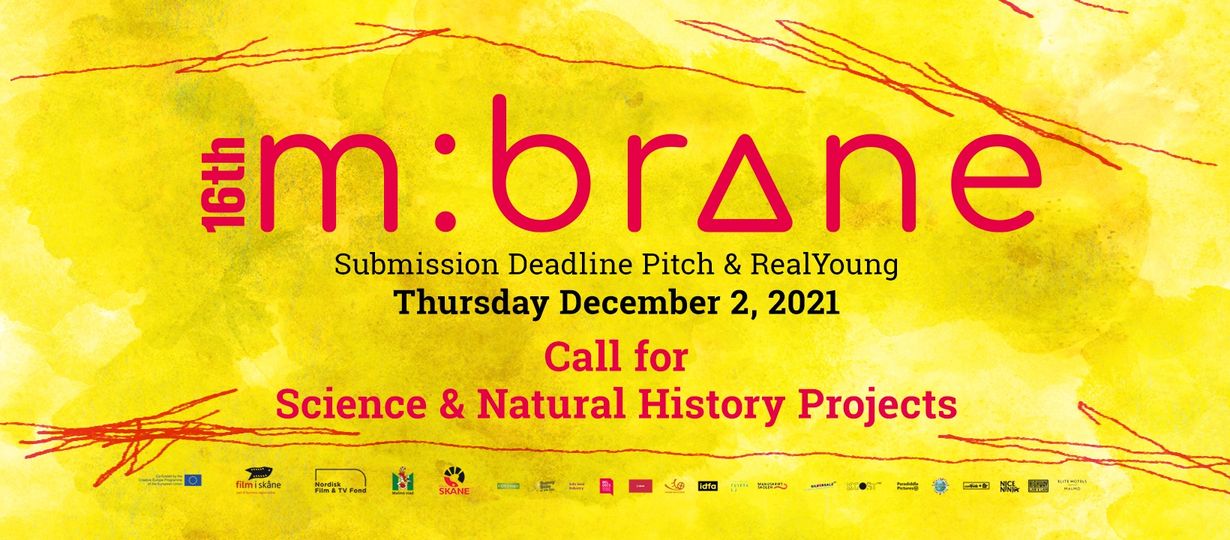 New partnership between the association m:brane and EURASF
As m:brane, a professional gathering fostering media projects for young audiences, is developing the Science & Natural History track for next year's Forum, we are happy to announce a partnership with this international event. We really look forward to exploring the ways of how to collaborate. To start off EURASF will be present at m:brane 2022.
But what exactly is m.brane .... ?
m:brane is a unique meeting place with focus solely on projects aimed at a young audience, age 3-18 years. Cinema, tv, documentaries, interactive, VR, immersive storytelling.
m:brane is a strictly B2B platform for producers with high visions, financiers, buyers, distributors and sales agents plus a number of professional observers, where they get an exclusive introduction to creative and highly innovative projects at an early stage.
m:brane is a unique, international platform with focus solely on Young Audiences projects in development, looking for financing and partnerships. The Forum, taking place annually in Malmö, Sweden set the stage for a highly curated range of independent content from documentaries ,interactive, web, apps, and features for cinema to tv and 360 immersive storytelling aimed at young audience, age 3-18 years. Opening the Event, is a full day inspirational Conference.
m:brane has dedicated its work to become a Greenhouse of development, experiment andopportunity for the network of progressive Producers and Decision Makers forcefully bringinginnovative, artistic content with an edge to life for sophisticated, intelligent and savvy young audiences. Since 2015 the m:brane initiative RealYoung for Documentaries, has grown stronger and stronger and is now a weighty part of the international Youth Documentary scene.
Around 220 professionals from 35 countries gather during three intensive days in a warm and friendly atmosphere in Malmö. m:brane is a strictly B2B platform where 80 producers with creative visions meet up with 60+ decision makers, buyers, distributors, experts and sales agents plus a
number of professional observers. The participants get an exclusive introduction to 26-38 creative and highly innovative projects at an early stage. Thus we as well act as a support structure for media SME-companies in a Regional context.
The platform m:brane works as a Gateway to funding, network, inspiration and new partnership alliances in Europe. With a yearly worth of 35-45 million Euro's (and with a whooping 50 mill euro's for 2021) in presented projects, the overall leverage of the standard and quality for diverse projects
aimed at Young Audiences, is accelerated via m:brane's various initiatives, such as pitching, workshops, conference activities, focus countries, special themed tracks and 400 one-to-one meetings organized by m:brane via targeted match making.
m:brane is run through a non-for-profit association, managed by a diversely experienced team, deeply rooted in the international media industry and collaborates with a line of high profiled other industry events in Europe and beyond.