Chosen for the SF-AiD program of EURASF in April 2020
CONNECTED HEALTH
A documentary by Maryse Bergonzat
Length: 52'
Country: France
Year: 2020
A coproduction Eléazar, France Télévision, with the participation of Aragon TV, Monegros Film Commission, La Région Occitanie, Le département de l'Ariège, Le Ministère de la Santé et des Solidarité, La Procirep and l'Angoa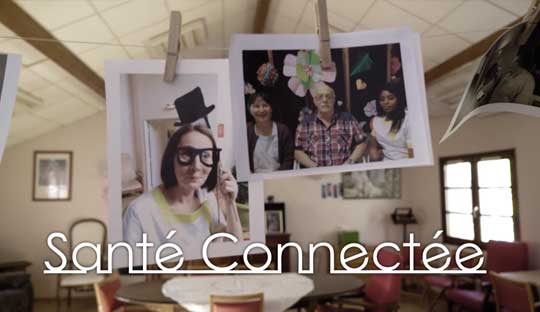 If digital technologies are preparing us for a different life, it is in the field of health that this revolution will be most astonishing, especially in remote areas where the possibilities of telemedicine will assert themselves. Doctors and patients who have understood that the connected lifestyle can make it possible to live and care at home are conducting experiments that could well become widespread everywhere in the near future.
The film shows that digital is not a solution; it is a tool. A new tool that can multiply efforts tenfold. It is because the medical professions and hospital services work together that digital technology brings a plus to their organizations.
And at that point, access to health care and how to preserve it becomes everyone's business.
Following in the footsteps of a consultant who tracks down innovative practices throughout Europe, we are going to meet these living laboratories of connected health, pioneering in Ostrobothnia (Finland), incipient and promising in Ariège (France), inventive and inspiring in Aragon (Spain).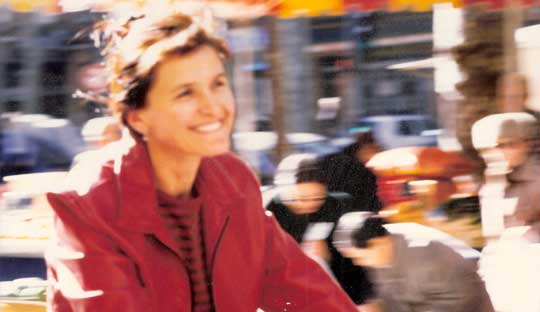 Maryse Bergonzat has been a documentary filmmaker for 30 years. She has been working with ARTE France, ARTE G.E.I.E., France 2, France 3, France 5 and other regional, national and international channels.
Women and men, volcanologists, historians, gardeners, anthropologists, philosophers, neurologists, musicians, mountaineers, pyrotechnicians ... and more recently doctors, computer scientists, nurses ... and patients ... they are watched and listened to by her with the same interest, the same curiosity.
A small selection of her films:
LIVES ON FIRE : Maurice & Katia Krafft 90'
3 GARDENERS 60'
HABANERAS 52'
THE EARTH IN ERUPTION, An international series on volcanology in the world 4X52'
Sunday, a sentimental investigation 52 '
Glory of donkeys 70'
Spanish Women 52 '
ASSIAR- Nomadic meeting 70'
Ait Bougmez Valley 52 '
Drowsiness, When the brain lets go 52'
Happiness, a sentimental investigation 60 '
The Ravier brothers 52'
Playing with fire, 52'
CONNECTED HEALTH has been produced over 4 years and achieves a real, sad actuality right now, where health systems everywhere on the globe are fighting with collapse.
Shot in France, Spain and Finland, this is a documentary about the social, medical and technological "laboratories" which are the development and experience of digitally thrived medical care.
These initiatives can shrink the factors of time and space and lighten the burden of the traditional health care facilities (under extreme stress and lack of capacities everywhere); it can allow people to get medical care on the countryside, in remote and isolated regions; it can help elder people have still independent lives at home; and much more...
The film observes and shows that here, technology can even make things more human - which is encouraging and precious for all Europe and beyond - especially in the crisis we all are part of today.